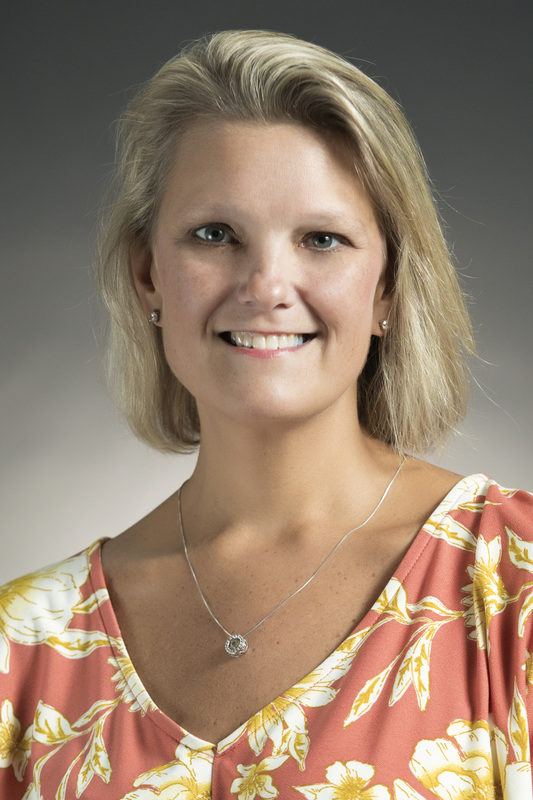 Hi, my name is Tracie Carter, the guidance counselor at Secondary Learning Center. I received my Bachelor of Science degree in elementary education and middle level education along with my Masters of Education in Leadership and School Counseling from Arkansas Tech University. Not only have I worked for Russellville School District the past 17 years, I have worked in this wonderful building for all of them.
As the school counselor of SLC, I strive to respect each student, to understand each child's background and factors that influence his or her present circumstances, and maintain optimism about each student's future. I approach students, parents, teachers, and others with warmth and understanding, an accepting attitude about the possibilities each person has, and the belief that people can change in positive ways. I am committed to personal change and growth, not only in others, but in myself as well. It is my personal desire to advocate for students who may not have access to certain opportunities. I will collaborate and team with others to plan for each student's success.
I believe that each child is a unique individual who needs a secure, caring, and stimulating atmosphere in which to grow and mature emotionally, intellectually, physically, and socially. It is my desire as their school counselor to help them meet their fullest potential in these areas by providing an environment that is safe, supports risk-taking, and invites a sharing of ideas. Counseling provides an opportunity for continual learning and growth so it is my desire to assist each student in acquiring the knowledge, skills, and attitudes to guide them in reaching their fullest ability and successfully manage their lives as healthy, responsible, competent, and productive citizens who respect themselves and others.
A coordinated guidance and counseling program along with counseling goals assist students in developing decision-making skills, help the student to obtain information about themselves, understand educational opportunities and alternatives that are available to them, and establish tentative career and educational goals. Students will learn how to accept increasing responsibility for their own actions, develop skills in interpersonal relations, and utilize school and community resources.
I look forward to working with your children. Please do not hesitate to call or email me with any concern or question you may have. I am here to help.