The Russellville Board of Education will conduct a committee meeting today at the Administration Building beginning at 11:30 a.m. Mr. Jim Bob Humphrey will demonstrate the Fotric Auto Body Temperature Screening Infrared Imager.

Per Athletic Director, Mr. Johnny Johnson: Tomorrow's (9.10.20) volleyball game against Greenbrier has been rescheduled for Monday, Sept. 21st. *For more information contact the athletic office at 479.964.2411.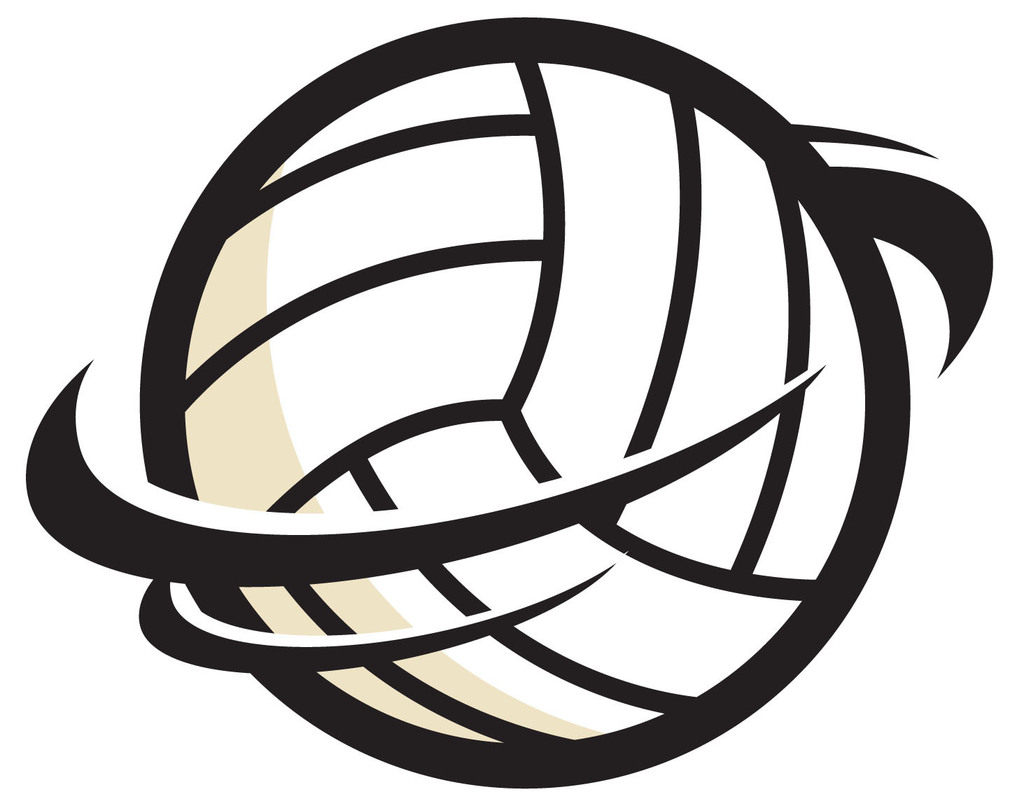 Russellville School District plans to deliver information weekly on COVID-19 updates on Friday. The first announcement will be this Friday, August 28, 2020. - RJ

RSD School Board Meeting will be Live Streamed beginning at 7 p.m. on RSD's Facebook Page. The meeting is open to the public and will be held at Gardner Complex in the Auditorium. *Board President Chris Cloud asks that everyone in attendance wear masks, and be conscious of social distancing guidelines.

Called School Board Meeting at 7 p.m. will be Livestreamed on RSD's Facebook Page. Set your reminder and join us for more details of' Back to School 2020-2021!'

ATTENTION: RSD's summer meal program has been extended through August 14, 2020 for RSD families. Weekly meals can be picked up one day a week on Tuesdays, between 10:30-12:30 p.m. at Crawford and Oakland Heights Elementary.


Mark your calendars for Russellville's Race RelationsTown Hall next Friday, July 24 at 6 p.m. at Cyclone Arena!


RSD will continue meals throughout the month of July on Tuesdays, at Crawford Elementary and Oakland Heights Elementary, only. *Meals will include breakfasts and lunches for the week, 5 days worth, and can be picked up from either location between 10:30 a.m. and 12:30 p.m. on Tuesdays. Families may pick up meals beginning on Tuesday, June 30th at either location.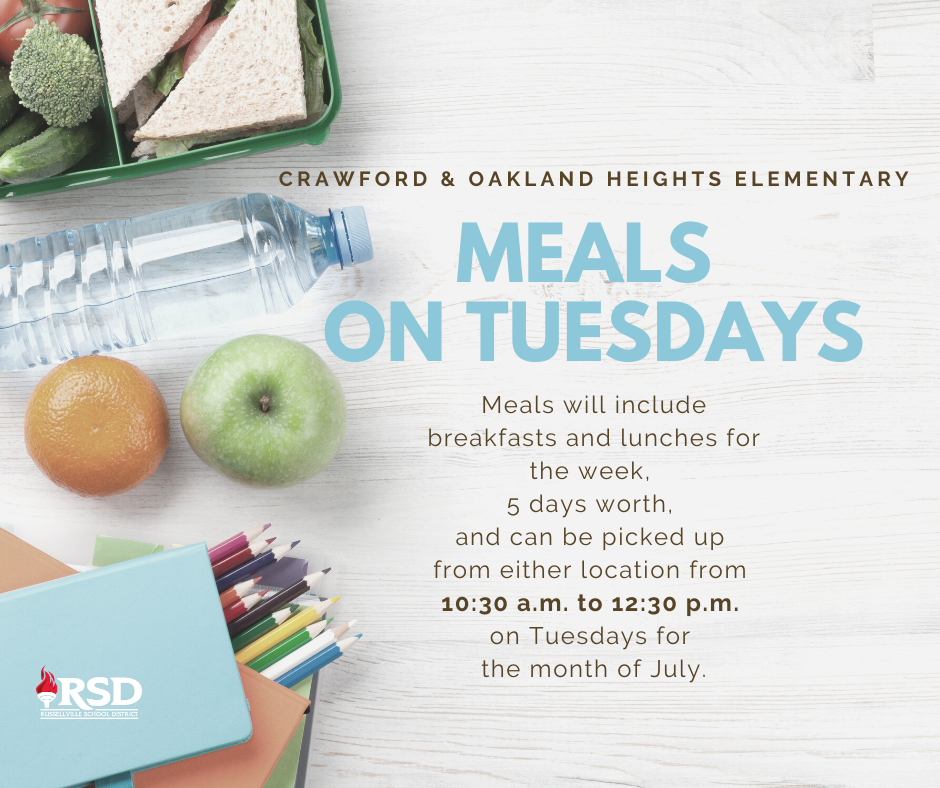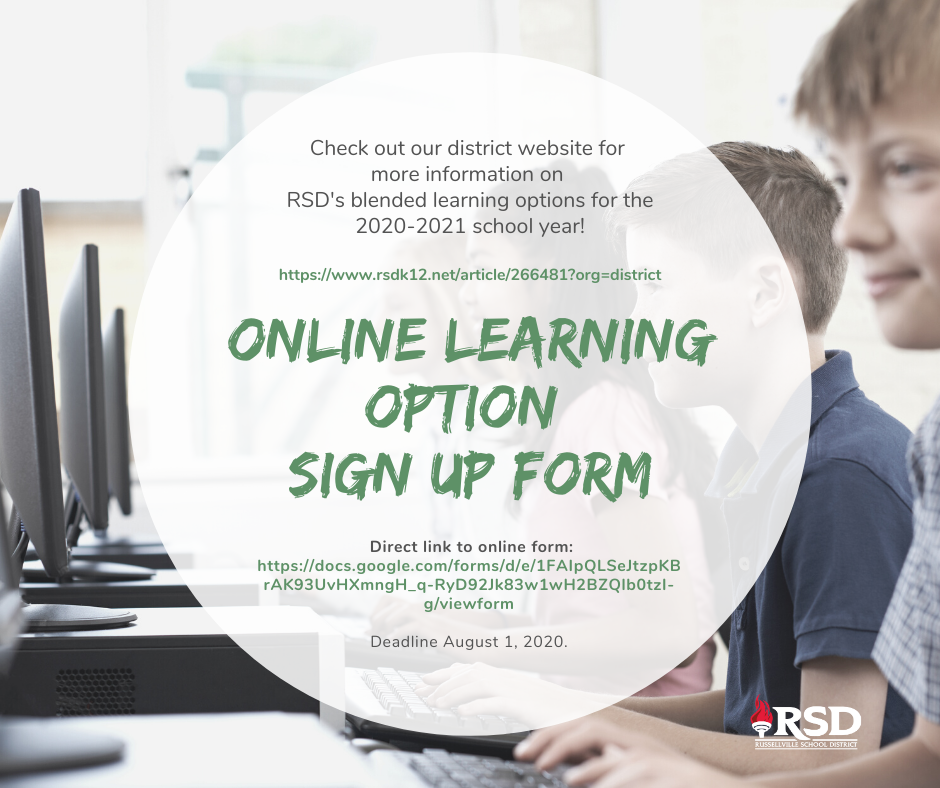 ATTENTION SENIORS: Prestige by Lifetouch will be at RHS for senior portraits Monday, July 20 through Friday, July 24. Walk-ins are not allowed. Appointments only. Visit Prestigeportraits.com to schedule your appointment time.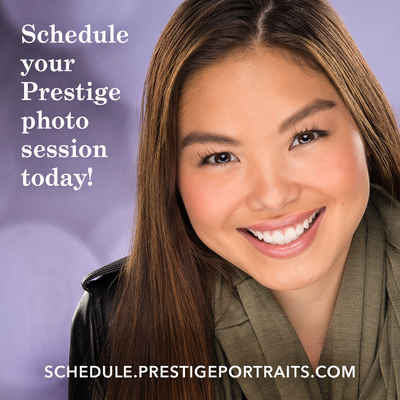 Attn: Today is the deadline for our online surveys. Please check your student's school website and social media or RSD's website for the links to elementary and secondary surveys. (Completing the survey is not a firm commitment it is simply to collect data!) Only one per household is needed, Thank you for your participation.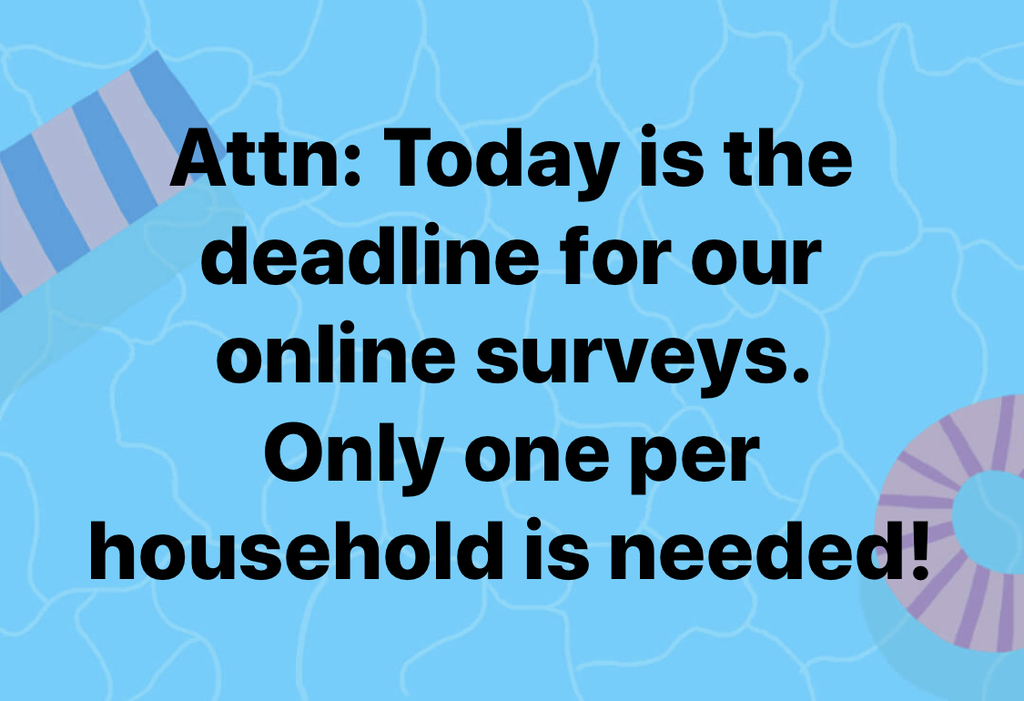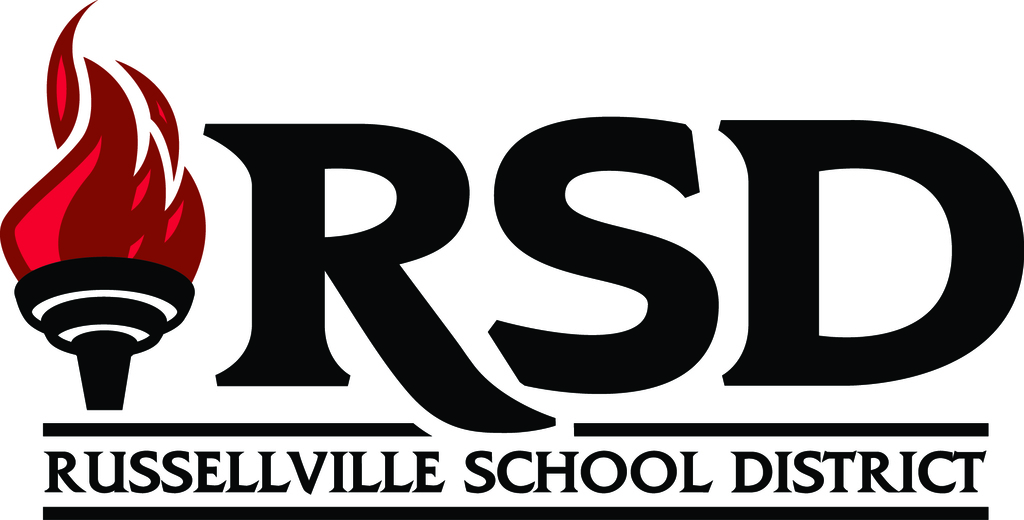 Spanish Elementary Survey for the 2020-2021 school year Estamos recopilando datos para ayudar en la planificación del año escolar 2020-21. Complete la siguiente encuesta una por familia antes del jueves 11 de junio. Aprendizaje en el sitio - El objetivo actual para el aprendizaje en el sitio se parecería a un entorno escolar tradicional con prácticas de seguridad adicionales establecidas. Los estudiantes asistirían a un día completo de instrucción, 5 días a la semana. En el caso de otro cierre de la escuela, el nuevo contenido de nivel de grado continuará a través del aprendizaje remoto. Esto no será como el trabajo anterior de AMI. Aprendizaje fuera del sitio El objetivo actual para el aprendizaje fuera del sitio sería el aprendizaje virtual a través del Distrito Escolar de Russellville. Este NO será el mismo formato que AMI. Se producirá un nuevo aprendizaje, se esperará la participación y se tomarán calificaciones. El aprendizaje fuera del sitio sería en lugar del aprendizaje en el sitio


RSD Encuesta en línea para el 2020-2021 año escolar ya disponible Por favor complete por 11 de junio de 2020


All work, laptops, and chargers should be turned in by Friday 22, 2020. These things can be dropped off inside the front doors from 9 am to 3 pm.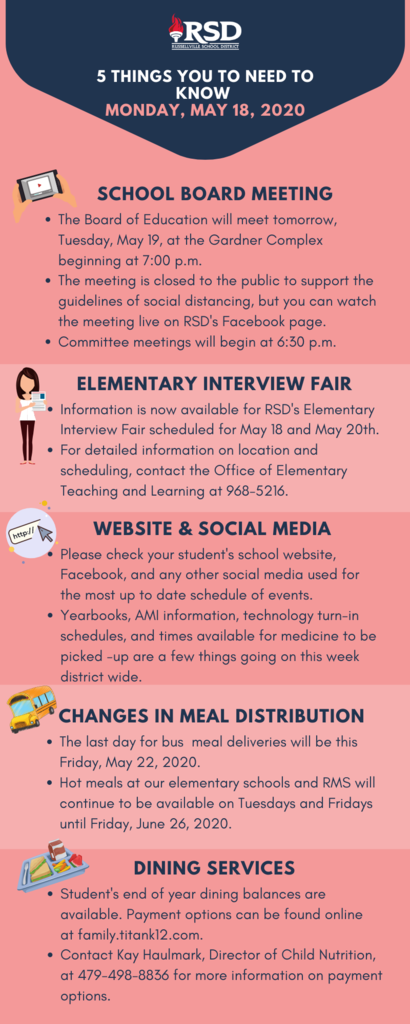 We want to thank all of our teachers and staff. You are wonderful!! Keep up the great work you do for our kids. #ThankATeacherChallenge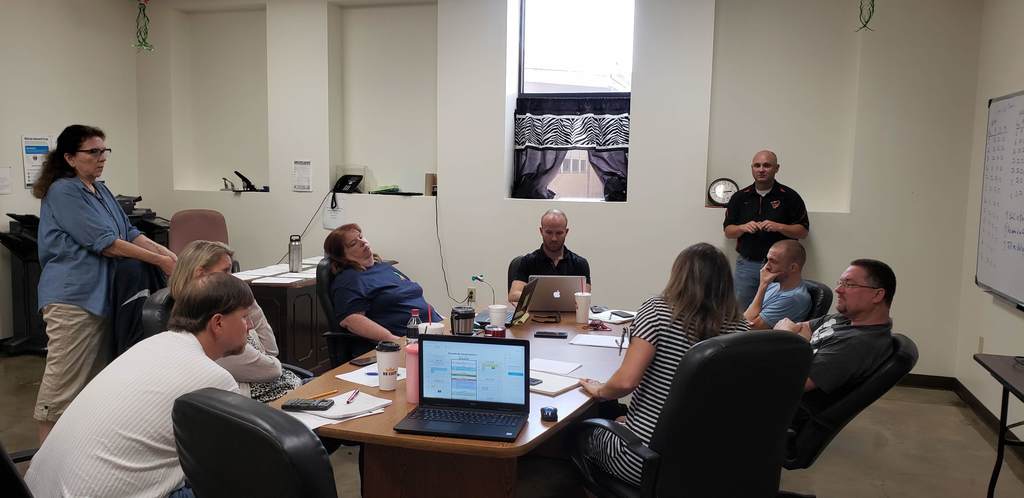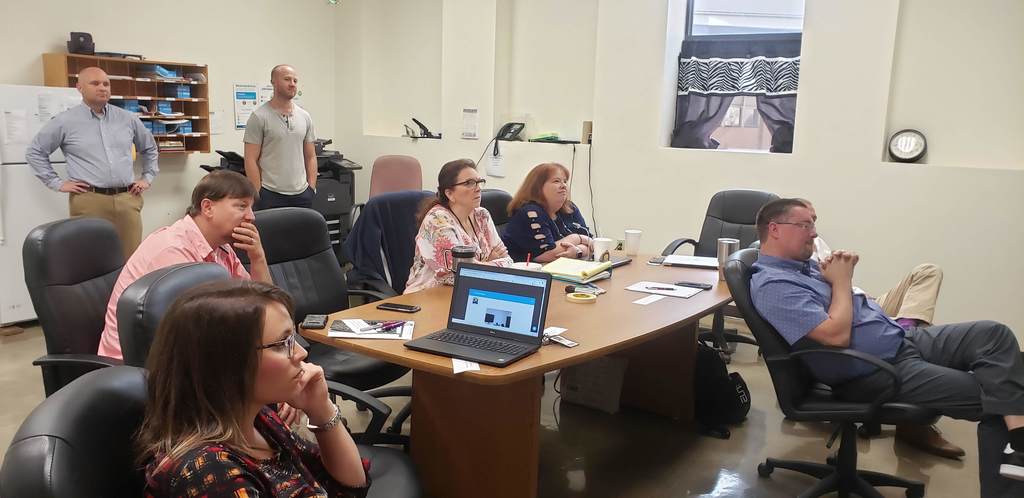 April 20th Things To Know

5 Things To Know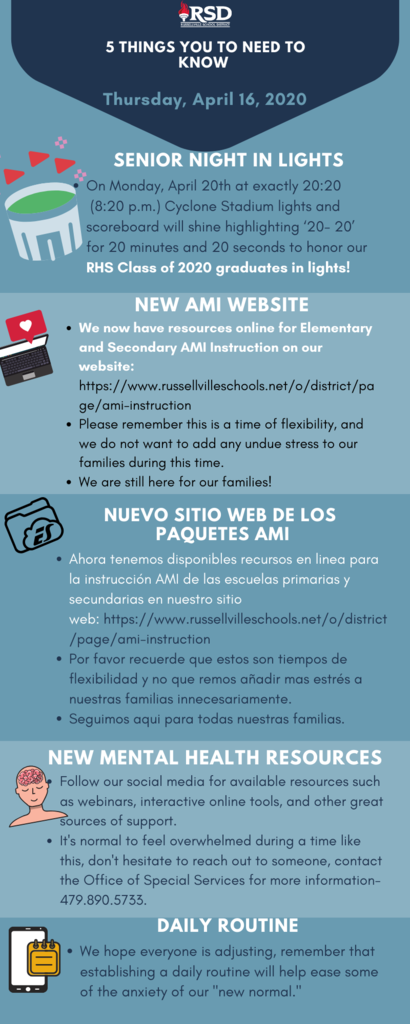 5 Things Everyone Needs to Know